Curious about the world of EV charging? Learn about the critical role of EV charging station contractors in sustainable mobility and the services they provide.
These incredible individuals are the driving force behind EV charging infrastructure's installation, configuration, and upkeep.
Consider this: you're driving down the road in your EV car like a Tesla car and suddenly realize you need to charge. Who comes to the rescue? It's the EV Charging Station Contractor!
These qualified specialists are licensed and experienced in installing charging stations in various settings, including business buildings, parking lots, residential complexes, and public areas.
Also, if you love your car more, then you can elevate your car's visual appeal with the finest car wax, providing a stunning mirror-like finish at our blog.
Let's dive into the world of these remarkable contractors and uncover their invaluable role as EV Charging Station Contractors in powering the electric future!
Introduction to EV Charging Station Contractors
Electric vehicle (EV) charging station contractors are qualified and licensed firms that install and activate EV charging stations.
They have the appropriate licenses from one or more charging station manufacturers to do these installations.
EV charging station contractors are responsible for various duties connected to designing, planning, and building EV charging stations.
They also provide maintenance and repair services, assuring the charging infrastructure's continuing operation when necessary.
Role of EV Charging Station Contractors
Consultation and Planning: Contractors for EV charging stations work actively with customers to understand their specific requirements and ambitions.
Electrical Infrastructure Analysis: They evaluate the existing electrical infrastructure to determine its capacity and suitability for supporting the charging equipment.
Installation and Setup: Contractors are responsible for the physical installation of EV charging stations, including the mounting of charging units, wiring, and connection to the electrical supply.
Testing and Commissioning: After installing the charging stations, contractors perform thorough testing and commissioning procedures to verify their proper functionality.
Maintenance and Repairs: EV charging station contractors offer ongoing maintenance and repair services to ensure the continued performance and longevity of the charging infrastructure.
Compliance and Regulations: Contractors stay up to date with relevant codes, regulations, and standards related to EV charging infrastructure.
How to Become an EV Charging Station Contractor?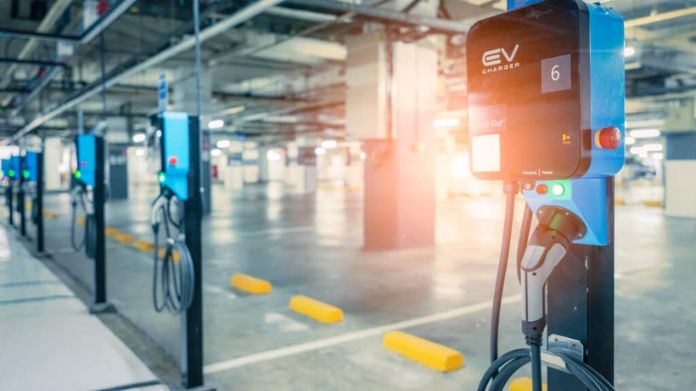 Installing EV charging stations, developing EV charging infrastructure, and establishing an EV charging network require specialized knowledge and experience.
That's why EV charging station contractors are often electrical contracting firms.
Interested EV charging station contractors should seek training and certification from recognized organizations before beginning EVSE (Electric Vehicle Supply Equipment) installations.
As a result, several organizations have lately launched EVSE projects and installation training programs for electrical contractors.
The Electric Vehicle Infrastructure Training Programme (EVITP), the Qmerit Certified Solutions Partner program, and the NICEIC Approved Contractor program are all noteworthy examples.
Following the successful completion of these programs, newly certified EV charging station contractors can work with one or more EVSE distribution firms to become licensed installers or work independently.
How Should You Choose EV Charging Station Contractors?
EV charging station contractors' competence and certification requirements differ depending on the kind or degree of charging stations to be built.
Consider the advice of the EV manufacturer for Electric Vehicle Supply Equipment (EVSE) to locate qualified contractors.
Certain charging solution suppliers have formed alliances with EV manufacturers, obtaining the designation "preferred EVSE provider."
As a result, while choosing an acceptable contractor, one should examine the EV brand and the suggested EVSE.
The chosen EVSE supplier will typically be affiliated with approved EV charging station contractors.
On the other hand, contacting the local utility provider can offer access to a list of certified contractor partners.
Independent research can also assist in locating available EV charging station contractors in the region.
Types of Electric Vehicle Supply Equipment
"Electric Vehicle Supply Equipment" (EVSE) refers to the equipment necessary to transport electrical energy from a source to an electric vehicle.
The goal of an EVSE is to transmit electricity while also permitting communication between the charging station and the car via EV charging software.
This communication guarantees that the charging procedure is followed correctly and safely.
EVSEs are classified depending on charging power and rate, resulting in three primary tiers.
AC Level 1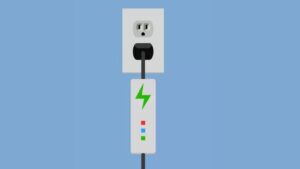 These chargers are suitable for home garage installations. Setting your car to 100% at home using a 120-volt outlet typically takes several hours.
Opting for this method can be more cost-effective with sufficient time.
The charging duration at home varies from 8 to over 40 hours, depending on your car's battery size.
AC Level 2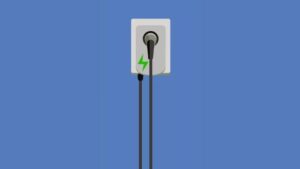 The most commonly found charger types in public locations are Level 2 chargers.
If your car's battery is at 80% charge, utilizing a Level 2 charger is more cost-effective since it charges at a comparable speed to a Level 3 charger but at a lower expense.
It typically takes 5 to 12 hours for Level 2 chargers to charge your vehicle fully
DC Fast Charging (Level 3)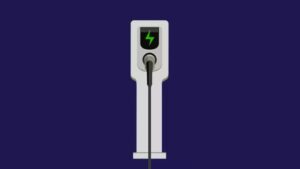 Level 3 chargers, commonly referred to as DC fast chargers, provide much more charging power than Level 2 and Level 1 chargers.
They allow quicker charging periods; however, these chargers are only suitable for some automobiles.
Furthermore, setting at Level 3 ports should begin with a charge level of less than 80%.
After then, the charging speed steadily slows. Level 3 chargers can typically charge a car with 7kWh, covering around 45 km in approximately fifteen minutes.
How Much Does EV Charging Station Cost?
Consider the kind of EV charger used when calculating charging expenses. While charging stations are more expensive, they significantly shorten charging time compared to slower solutions.
Charging an EV costs $0.30-$0.60 per kWh on average, amounting to $11.50-$23 for compact automobiles and $22.50-$45 for more oversized or longer-distance vehicles.
Prices differ depending on the provider, charging levels, charger kinds, and demand. Level 3 chargers cost between $0.40 and $0.60 per kWh, whereas level 2 chargers cost between $0.20 and $0.25 per kWh
The cost of home charging is affected by peak hours and power pricing. A level 2 charger installation might range between $1,700 and $4,000. Incorporate these costs into your estimates.
Use the following calculation to determine the cost of charging your electric vehicle: Electric Vehicle Battery Size (kWh) x Electricity Rate ($ per kWh) = Charging Cost ($)
To Wrap It Up!!
EV Charging Station Contractors are the go-to professionals when constructing and servicing electric vehicle charging stations. They guarantee that charging infrastructure is set up swiftly and effectively using their licenses and experience.
So, if you're wondering how to charge your electric vehicle, these experts have you covered!
Why wait? Start your electric journey with their help today!