Do you own an older car and feel cut off from the Apple CarPlay stereo revolution? Don't be concerned; we've got you covered!
Okayreview, teach you how to add Apple CarPlay stereo to your favorite vehicle, bringing the power of seamless iPhone integration directly to your dashboard.
You'll experience the ease of CarPlay's smart UI, hands-free Siri control, and access to your favorite applications on the move with a few simple steps and some aftermarket magic.
If you want to enhance the look of your car, then you must check out the best car wax that gives shine to your old car.
By the end of this article, you'll have the knowledge and confidence to convert your old car into an advanced connected hub.
Let's dive in and make your older car CarPlay-compatible!
More About Apple CarPlay Stereo and How Does It Work?
Apple's CarPlay is an innovative approach for integrating your iPhone with your car's infotainment system.
Connecting your iPhone lets you access certain applications optimized for in-vehicle use and experience a streamlined iOS-like interface on your car's screen; also, you can add a power inverter to your car to charge your iPhone.
Siri takes center stage with CarPlay, allowing you to easily manage media playback and provide commands while maintaining your concentration on the road.
Unlike many built-in car interfaces, CarPlay provides consistency across compatible vehicles, giving iPhone owners a familiar and user-friendly experience.
CarPlay simplifies navigation, texting, music playing, and information retrieval with prominent icons and voice commands, resulting in a safer and more convenient driving experience, and it will be the best partner for your subwoofer.
How Do You Install Apple CarPlay Stereo in Older Vehicles?
1.

Head Unit Replacement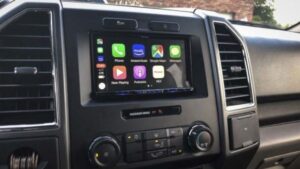 The best option to enable CarPlay compatibility in an older vehicle is to replace the head unit.
This update, like the shift from cassette decks to CD players, enables the incorporation of sophisticated applications.
A new head unit permits CarPlay operation and optimizes other current technologies, such as reversing cameras and entertainment systems.
However, it is crucial to note that not all head units are universally compatible. Therefore, it is best to obtain expert assistance in selecting the proper unit and the installation procedure.
2.

Examine OEM Retrofit Kits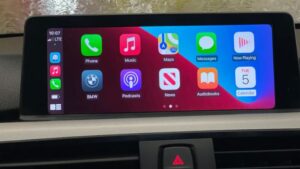 OEM retrofit kits are becoming increasingly common as major automakers recognize the influence of Apple CarPlay stereo on the driving experience.
These kits enable you to use CarPlay regardless of the model of your vehicle.
While not all manufacturers have retrofit solutions, it's worth asking your local car specialists.
Surprisingly, you may not even need to replace your complete radio gear; a simple software change may enable CarPlay while costing you less than you anticipated.
3.

Enhance Bluetooth Connectivity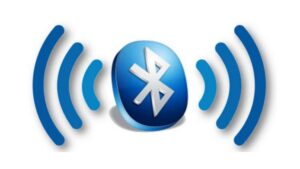 Don't worry if your vehicle is too old for Apple CarPlay stereo improvements.
Basic functionality like GPS and music app integration are still available if it supports Bluetooth communication.
While CarPlay provides additional features, Bluetooth may be used to connect your phone to the speakers.
Consider upgrades or contact our staff for appropriate CarPlay options that do not necessitate the purchase of a new vehicle.
Why Should You Consider Installing Apple CarPlay Stereo?
1.

Maps That Are Simple and Accurate

Apple Maps provides an advanced and easy-to-use navigating experience. It provides simplicity and accuracy by giving precise maps and turn-by-turn voice guidance via CarPlay.

Navigate with ease and arrive at your destination without any hassles or uncertainty.
2.

Digital Car Keys

Digital car keys are revolutionizing how we enter our automobiles. CarPlay lets you use your iPhone as a vehicle key for later models.

Even if your iPhone's battery is completely depleted, CarPlay's power reserve mode keeps it useful for up to 5 hours as a vehicle key.

With CarPlay, you can say goodbye to traditional keys and embrace the ease of digital vehicle keys.
3.

Easy Communication

Ensure your safety on the road by communicating easily with Siri.

By utilizing Siri's skills, you can easily send audio messages and make calls while driving, allowing you to keep your eyes on the road and your hands on the wheel.
4.

Simple Access to Music and Podcasts

Accessing your favorite music and podcasts is simple with CarPlay. CarPlay lets you use Siri to navigate and enjoy Apple Music and other audio applications on a long or short road trip.

End fumbling with your phone while driving by allowing CarPlay to improve your in-car entertainment experience.
5.

Siri's Reliability

In CarPlay, Siri's dependability shows through, providing a safe and intelligent driving experience.

Siri becomes your trusted voice control partner with CarPlay, perfectly merging with your car's physical knobs and buttons to provide optimum reliability and functionality on the road.
6.

Availability of More Apps

CarPlay supports various mobile app compatibility, allowing you to access your favorite apps effortlessly.

The procedure is straightforward and convenient since you can customize and prioritize your chosen CarPlay applications directly from your iPhone settings.

With the addition of new applications via CarPlay, you can enjoy a more personalized and enhanced in-car experience.
Wrapping Words!!
Installing Apple CarPlay Stereo to an older vehicle is a thrilling update that unlocks a new world of convenience and connectedness.
So, why not take the plunge and convert your old automobile into a tech-savvy road companion? Accept the power of CarPlay and take your driving experience to the next level!