Do you want to avoid dealing with scattered papers, scratched surfaces, and cluttered workspaces? It's time to bring some much-needed magic to your desk!
Enter the world of full desk mats, the ultimate productivity and organization tool. Full desk mats provide many benefits that make you wonder how you got by without them.
It may do anything from providing a smooth and protected surface for your mouse and keyboard to adding a bit of beauty to your workstation.
Okayreview examines why you should embrace the whole desk mat revolution and turn your workspace into a paradise of productivity and creativity in this article.
Get ready to discover the secret behind an organized, productive, and clutter-free desk, all thanks to the wonders of full desk mats!
What is the Purpose of a Computer Desk Pad?
A computer desk pad offers a smooth and protected surface for the mouse and keyboard. It acts as a cushion between the hard surface of the desk and the peripherals, reducing scratches and damage.
Furthermore, the desk pad provides a comfortable space for writing and taking notes while decreasing noise from keyboard type.
Some desk mats may have extra features such as built-in organizers, cable management, or water-resistant qualities, which improve overall usefulness and workplace organization.
9 Reasons Why Desk Mats Are Worth
1.

It Improved Desk Security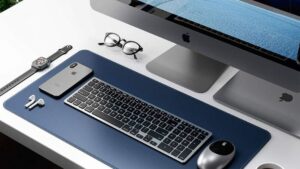 It improves security by shielding your expensive workspace from scratches and wear caused by writing, keyboards, and mice.
Because of their great size, they may serve as coasters, protecting your table from hot beverages, such as metal tripod plates.
Desk mats are a low-cost alternative for individuals who value their table tops or have invested in a high-quality desk.
Furthermore, if an accident occurs, desk mats are replaced, and many are constructed of easy-to-clean materials, making them a valuable and protective addition to any workstation.
2.

Aesthetics of a Desk Mat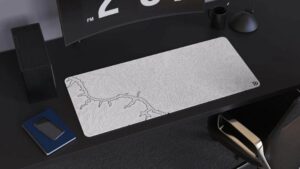 A desk mat may improve the aesthetics of your workstation by providing design and contrast to your desk arrangement.
Pick neutral colors such as grey, white, black, or brown for a minimalistic aesthetic, or choose stronger colors to establish a theme tone.
Modern Mango has 17 different colors to choose from, ranging from vibrant to neutral. A large desk mat also harmonizes your arrangement, improving its overall appeal.
Draw inspiration from the subreddit r/workspaces, which features user-submitted photographs of tidy and attractive desk arrangements, encouraging creativity and encouragement to invest in your desk mat.
3.

Comfortable Fabric Texture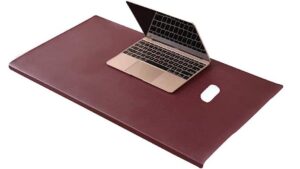 Consider adding a desk pad with a soft fabric texture to make your workstation more comfy.
While hardwood desks are long-lasting, the rough work surface can become unpleasant with time.
Desk mats cushion your hands, making typing and writing more comfortable.
You won't have to suffer a harsh and unforgiving desktop with a desk pad; instead, you'll enjoy the cozy feel of the fabric beneath your hands while working or studying.
4.

Safeguards Your Computer's Peripherals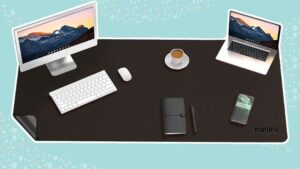 A desk pad protects your desk and the stuff you set on it. Daily mouse motions can wear out mouse slide mats, while desk friction and dirt collection can degrade keyboards.
A high-quality desk pad, such as the Logitech MX series, protects your pricey peripherals.
It avoids scratches and damage to the desk's electrical gadgets, tablets, phones, and coffee cups. It also serves as a helpful spill protection, ensuring your deck is safe and well-maintained.
5.

Serves as a Mouse Pad
It can replace a mouse pad, providing smooth keyboard assistance surfaces.
While mouse mats are necessary for appropriate mouse usage, a desk pad gives a bigger space to roam freely, making it perfect for requiring extensive mouse movements.
The desk pad is a direct replacement, covering the whole worktop and removing the need for a separate mouse pad.
It's smooth felt or fabric feel increases mouse tracking, giving you more convenience and flexibility when doing computer activities.
6.

Function as a Thin Wrist Pad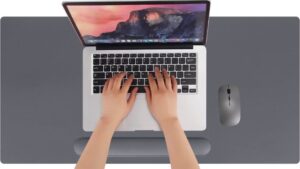 Desk mats made of soft materials provide a comfortable place for hands to rest during work hours at workstations.
They soften the wrist surface, decreasing pain during lengthy typing sessions.
Adding desk mats and keyboard wrist rests can improve comfort despite the lack of built-in wrist support.
Compared to hard table tops, desk mats work as thin wrist rests, producing a considerable difference in wrist relaxation.
A soft desk mat may improve your typing experience by offering comfort and wrist protection.
7.

Smooth Writing Surface
Desk mats provide a smooth writing surface that is level and sturdy for pen and paper operations.
Unlike tables with no flat surface, these mats keep paper from slipping and make writing more pleasant.
The material of the desk mat influences the writing experience, with options including leather, felt, and PU leather.
PU leather is a fantastic choice for smooth pen motions and blotting capabilities, making it a good alternative for individuals who regularly write on paper.
8.

  We Should Move All Things Together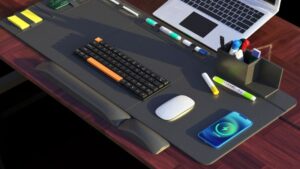 Having everything on your work pad is a minor but essential convenience. If you need to clean your workstation fast, shift the desk mat!
All your belongings sit on the desk pad, eliminating the need to individually move your keyboard, mouse, pens, and other objects.
It promotes a cleaner and more organized workplace environment, laying the groundwork for a more productive workstation.
Using the desk pad as a dedicated area for work accessories simplifies organization, making it a helpful tool for increasing productivity.
9.

Affordability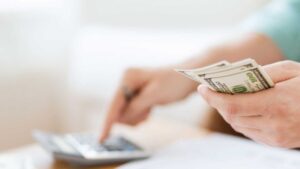 Desk mats are a cost-effective investment because they provide excellent value for your price.
They can be purchased for as little as $8-$9, making them an affordable workspace addition.
Despite their modest cost, desk mats provide various benefits, making them an excellent and cost-effective addition to any workstation.
Our Thoughts
These full desk mats cover everything from preserving your desk investment to providing adequate room and padding for pleasant work.
They are a sensible and practical choice because of their additional visual appeal, noise reduction, and ease of upkeep.
Happy working!