Are you contemplating a switch to Mint Mobile? This Mint Mobile review is crafted to guide you through the decision-making process.
With the mobile market flooded with options, Mint Mobile breaks through the noise with its budget-friendly plans and no-contract approach.
But does it deliver on the promise of quality service at a fraction of the cost?
We'll dissect the essentials—plans, performance, and customer service—to determine if Mint Mobile is the savvy switch your wallet and smartphone have been waiting for.
Mint Mobile Review: Comprehensive Insights Before Switching
Considering a switch to Mint Mobile? This Mint Mobile review offers a brief overview for the savvy consumer.
Mint Mobile distinguishes itself in the crowded mobile market with its budget-friendly plans, starting at $15 per month, and the unique option to pay in bulk for up to a year.
Operating on the T-Mobile network, it assures extensive coverage and commendable data speeds, especially in urban and suburban locales.
While it thrives on affordability and flexibility, potential customers should note the limited international roaming services and the possibility of slower speeds during network congestion due to deprioritization.
However, for those primarily using their phones within the U.S. and keen on trimming their mobile bills, Mint Mobile presents an attractive package.
The carrier's customer-centric approach, with an easy activation process and responsive customer service, further bolsters its value proposition, making it a strong candidate for those considering a cost-effective mobile service switch.
In addition to considering a new mobile plan, why not explore the world of retro gaming with the Retroid Pocket 3 Plus handheld emulator?
Plans and Pricing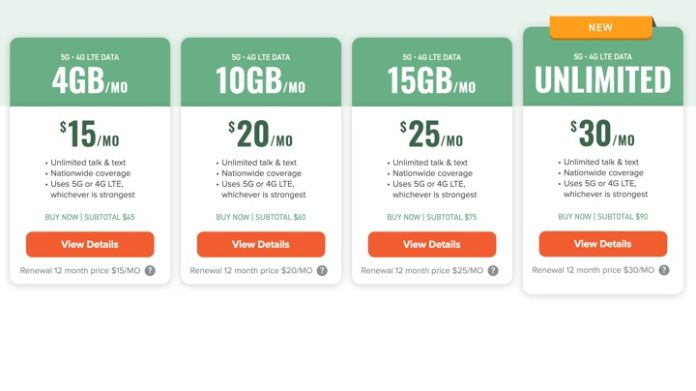 Regarding the crux of any Mint mobile review, plans, and pricing take center stage. Mint Mobile revolutionizes the wireless plan landscape by offering some of the most competitive pricing.
Their model is simple: buy more, save more. Starting at a mere $15 monthly, users can access 4GB of high-speed data and unlimited talk and text.
This is just the entry point. For those with a heftier data appetite, Mint Mobile scales up to 10GB, 15GB, and even unlimited plans, all at prices that challenge the status quo of mobile plans.
The real game-changer is Mint Mobile's bulk pricing strategy. Opt for a 3, 6, or 12-month plan, and the monthly costs could dip even lower.
This prepaid approach not only simplifies your mobile expenses but also eliminates the dreaded surprise fees that often come with traditional plans.
In this Mint mobile review, it's clear that the carrier's pricing structure is designed for the budget-savvy without skimping on quality or service.
Activation Process: Getting Started With Mint Mobile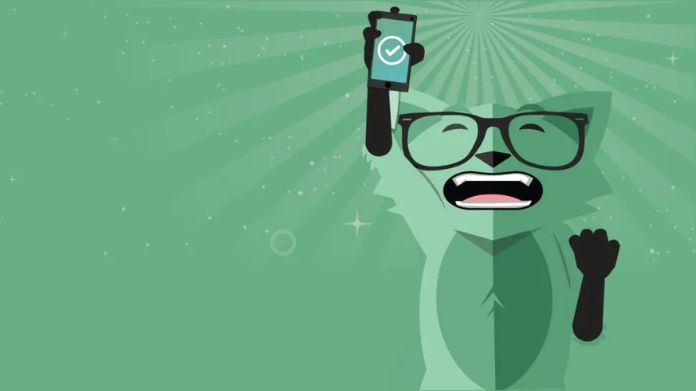 Choose Your Plan: Begin your Mint Mobile journey by selecting a plan that fits your needs. Whether it's 4GB or unlimited data, Mint Mobile's straightforward website makes it easy to compare options and prices.
Order Your SIM Kit: Once you've decided on a plan, order your Mint Mobile SIM kit online. It's a hassle-free process, and your kit will be shipped directly.
Prepare for Activation: While you wait for your SIM, gather your current phone details and make sure it's unlocked. This step is crucial for a smooth transition.
Activate Online: Upon receiving your SIM kit, activation is a breeze. Visit Mint Mobile's activation website, enter the information from your SIM card, and follow the prompts.
Port Your Number: If you keep your old number, have your current account information handy. Mint Mobile's clear instructions will guide you through the number porting process.
Install Your SIM: With activation complete, insert your new Mint Mobile SIM into your phone. You're now ready to enjoy Mint Mobile's service.
Set Up Your Account: Finally, create your online account on the official site to manage your plan, track your data usage, and access customer support.
Call and Text Performance: Reliability of Mint Mobile's Service
Mint Mobile users report intense call clarity and consistent text delivery, thanks to the backbone of T-Mobile's extensive network.
Even in areas far from urban centers, customers experience a dependable connection, though some rural spots may encounter variable performance. The consensus in user feedback highlights a high satisfaction rate with the call and text reliability.
Mint Mobile doesn't just promise affordability; it delivers robust performance that meets the daily demands of communication, making it a solid choice for those prioritizing cost and quality in their mobile service.
Data Speeds: Evaluating Mint Mobile's Internet Performance
This Mint Mobile review finds that the carrier delivers commendably on this front. Since Mint Mobile taps into T-Mobile's expansive 4G LTE and 5G networks, users typically enjoy swift and smooth data transmission.
Streaming, browsing, and downloading are generally seamless, with speeds that keep pace with daily demands.
It's important to note, however, that during peak times, Mint Mobile users may experience some deprioritization, leading to slower speeds. Yet, for the average user, this is a minor trade-off, considering the significant savings on offer. 
Customer Service: Support and Assistance From Mint Mobile
Mint Mobile takes an online-centric approach, offering support through various digital channels. Customers can reach out via live chat, email, or their comprehensive self-help resources and community forums.
The feedback loop is notably quick, with most issues being resolved promptly. Phone support is also available for those who prefer a more personal touch.
While the absence of physical stores means you can't get face-to-face assistance, the efficiency of Mint Mobile's online support compensates for this, reflecting their commitment to customer satisfaction.
This approach aligns with the needs of a modern, connected clientele, making Mint Mobile's customer service accessible and convenient.
Methodology: How We Reviewed Mint Mobile?
Our methodology for this Mint Mobile review was thorough and user-focused. We started by analyzing Mint Mobile's service offerings dissecting their plans, pricing, and features.
Real-world user feedback played a pivotal role as we sifted through customer testimonials to gauge satisfaction levels with call quality, data speeds, and customer service responsiveness.
We also conducted performance tests to evaluate network reliability across different regions. Additionally, we compared Mint Mobile's services against other significant carriers to contextualize its value proposition.
This multifaceted approach ensures that our Mint Mobile review is grounded in actual user experiences and technical assessments, providing a clear and comprehensive perspective on the carrier's performance.
Pros and Cons of Mint Mobile
Pros
Cost-effective
No contracts
Savings on bulk
Reliable coverage
Easy activation
Cons
Sparse international roaming
Possible slower speeds
Online-only service
Conclusion
Mint Mobile is a viable option for those looking to reduce their mobile expenses without sacrificing service quality.
With its competitive pricing, flexible plans, and reliable network, Mint Mobile is worth considering for the cost-conscious mobile user.