The Retroid Pocket 3 Plus emerges as a beacon of excellence. This device isn't just another entry in the market; it's a statement of what's possible when technology meets passion.
The Retroid Pocket 3 Plus seamlessly marries the charm of retro gaming with the prowess of modern emulation, offering gamers an experience that's both nostalgic and cutting-edge.
As we delve deeper into its features, performance, and user feedback, it becomes evident why the Retroid Pocket 3 Plus is hailed as the best handheld emulator in its class. 
If you ever encounter issues with your Retroid Pocket 3 Plus's controls, such as controller stick drift, check out our guide.
Whether you're a seasoned gamer looking to relive cherished memories or a newcomer eager to explore the vast gaming world, this review will unveil why the Retroid Pocket 3 Plus should be your handheld of choice.
Join us as we unpack the magic behind this remarkable device.
Retroid Pocket 3 Plus Design and Aesthetics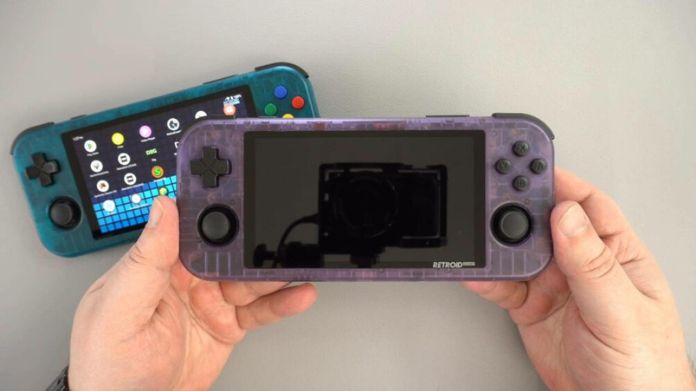 The Retroid Pocket 3 Plus is a testament to modern design meeting retro charm. At first glance, the sleek form factor of the device captures attention, seamlessly blending nostalgia with contemporary aesthetics.
The buttons and shell of the Retroid Pocket 3 Plus exude a premium feel reminiscent of classic handhelds, yet with a touch of modern sophistication.
Its minimalistic design ensures that while it's visually striking, it's also ergonomically sound, making extended gaming sessions a comfortable delight.
The color palette, though limited, is thoughtfully chosen to appeal to a broad audience. Every curve, button placement, and the screen's vibrant display reflect meticulous attention to detail.
In the realm of handheld emulators, the Retroid Pocket 3 Plus stands out not just for its gaming prowess but also as a design marvel, making it a must-have for gamers and tech enthusiasts.
Technical Specifications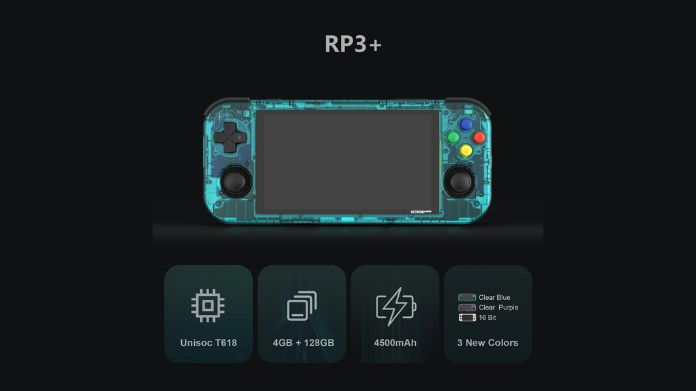 Diving into the heart of the Retroid Pocket 3 Plus, we uncover a powerhouse of technical specifications that set it apart in the handheld gaming arena.
At its core, the device is driven by a Quad-core Unisoc T618 CPU, ensuring smooth gameplay and swift application transitions.
The Retroid Pocket 3 Plus boasts a 4.7″ Touch Screen Display, delivering crisp visuals with a resolution of 740 x 1334 @60fps. This vibrant display ensures that games come to life in vivid detail.
With 32GB of onboard storage, gamers have ample space to store their favorite titles, and the choice between 2GB or 4GB RAM variants offers flexibility based on user needs.
Powering this beast is a robust 4500MAH battery designed for extended play sessions without frequent recharges.
Running on the versatile Android platform, the Retroid Pocket 3 Plus offers gaming and a world of apps and functionalities, making it a multifaceted gem in handheld devices.
Gaming Performance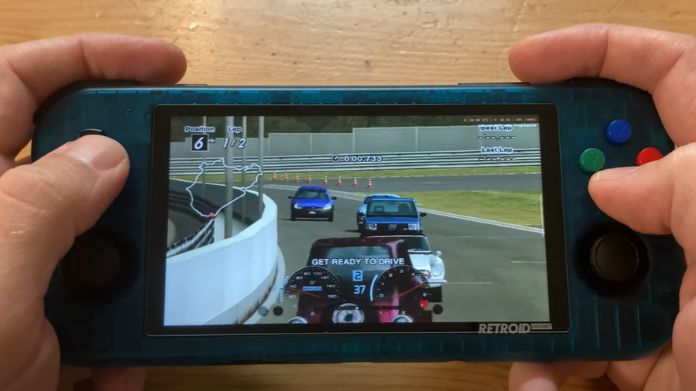 Regarding gaming performance, the Retroid Pocket 3 Plus truly shines, setting a new benchmark for handheld emulators. This device is not just about playing games; it's about experiencing them.
With its powerful Quad-core Unisoc T310 CPU, the Retroid Pocket 3 Plus delivers a seamless gaming experience, effortlessly handling titles from retro classics to more demanding modern games.
Whether diving into nostalgic 8-bit adventures or exploring graphically intensive 3D worlds, this handheld ensures smooth gameplay with minimal lag.
If you're a serious gamer, consider upgrading your gaming gear, including accessories like mouse pads.
The Retroid Pocket 3 Plus's ability to emulate various consoles, from the Game Boy Advance to the Dreamcast, showcases its versatility.
Games render beautifully on its 4.7″ screen, with vibrant colors and sharp details bringing every pixel to life. Moreover, its Android backbone opens doors to a vast library of games on the platform, further enhancing its gaming repertoire.
Additional Features
Touchscreen Capability: The Retroid Pocket 3 Plus has a responsive touchscreen, enhancing gameplay for titles that benefit from touch controls and simplifying navigation within the Android ecosystem.
Android Platform: Beyond gaming, the Retroid Pocket 3 Plus operates on the Android OS, granting users access to many apps, from entertainment to productivity, available on the Google Play Store.
Game Streaming: A standout feature of the Retroid Pocket 3 Plus is its game-streaming capability. With platforms like Steam, players can stream their favorite PC games directly to the device, enjoying AAA titles on the go.
Expandable Storage: While the Retroid Pocket 3 Plus offers generous internal storage, it also supports microSD cards, allowing gamers to expand their game library without constraints.
WiFi Connectivity: The device's built-in WiFi ensures that players remain connected, facilitating game downloads, online multiplayer sessions, and software updates with ease.
Customizable Interface: The Retroid Pocket 3 Plus allows users to personalize their interface, choosing from various themes and layouts to match their style and preferences.
Versatile Emulation: Beyond traditional gaming, the Retroid Pocket 3 Plus is adept at emulating a wide range of consoles, offering players a nostalgic trip down memory lane with retro classics.
User Experience
The user experience offered by the Retroid Pocket 3 Plus is nothing short of exceptional. From the moment you unbox the device, its intuitive design invites exploration.
Powering it on, users are greeted with a user-friendly interface that makes navigation a breeze. The Retroid Pocket 3 Plus ensures that seasoned gamers and newcomers feel at home.
Its responsive touchscreen, combined with tactile buttons, offers a gaming experience that's immersive and comfortable. The device's Android backbone further elevates the experience, providing access to many apps and functionalities.
Users have praised the Retroid Pocket 3 Plus for its seamless blend of retro and modern gaming, with minimal setup required. However, what truly sets it apart is its commitment to user satisfaction, addressing feedback, and constantly evolving.
Pros and Cons
Pros
Premium design and build quality.

Impressive gaming performance for its price.

Versatile with Android capabilities.

Responsive touchscreen.
Cons
Limited color options.

Some reported QC issues with speaker wiring.

Performance inconsistencies with certain high-end games.
Conclusion
The Retroid Pocket 3 Plus is a remarkable device that offers a blend of performance, design, and affordability.
It's an excellent choice for those looking into retro handheld gaming. While it has its minor flaws, its pros far outweigh its cons, making it a must-have for gaming enthusiasts.