Hey there, fellow music lover! 🎶🎧 Ever had your Apple earbuds playing a solo in one ear? Don't worry, and we've got your solution.
We're having a closer look at how to troubleshoot those solo-performance earphones.
Okayreview got your back, whether the left or right side has gone silent! We'll review several cool tactics and simple repairs to get your earphones back in sync.
So, if you're ready to reactivate all sides of your music game, let's restore stereo magic to your Apple earbuds.
Why Are Your Apple Earbuds Only Working Out of One Ear?
You know something is wrong when your Apple earbuds start playing sound from only one ear.
This problem can happen for simple reasons like low battery or dirt on the AirPods or more complex ones like network or audio settings.
There is no one-size-fits-all solution, but following these troubleshooting steps will help you get your AirPods back in sync.
Similarly, if you only hear sound in one ear when using your phone's headphones, the issue might be due to partly inserted jacks, headphone damage, or broken audio jacks.
Learn how to evaluate and correct these issues, delivering a balanced sound experience for both ears.
How to Fix Apple Earbuds That Only Work on One Side?
1.

Clean Your Earbuds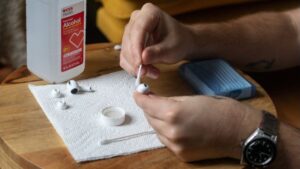 Cleaning your earbuds or headphones is sometimes ignored, but it is critical for excellent audio.
The collection of dust and dirt can degrade sound quality.
An AirPods case keeps them clean and safe. To remove dirt quickly, softly blast compressed air at it.
Examine the microphone and speaker mesh for blockages with soft items such as cloth or cotton swabs. Cleaning regularly maintains good performance as well as audio clarity.
2.

Reset All Settings on iPhone/iPad.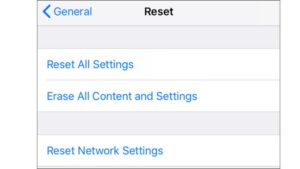 When dealing with chronic issues with your earbuds or headphones, resetting all settings on your iPhone or iPad may be necessary.
While this procedure may reset your device's settings, it may help to remedy the sound imbalance.
Navigate to Settings, touch General, Reset, and then Reset All Settings to begin this procedure.
Also, if you have an Airtag and want to handover it over to the new owner, then you need to rest it, and for this, you can go through our guide to reset Airtags.
After resetting, reconnect your Apple earbuds to determine if the problem has been repaired.
3.

Restart Your Device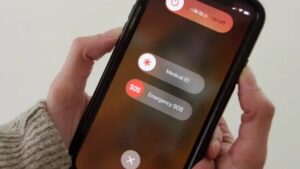 Restarting your iPhone is an easy solution for more than just AirPods in one ear.
You may repair many difficulties, including sound imbalance, by restarting your device, such as an iPhone or iPad.
If you're having sound issues with your AirPods or headphones, restart your smartphone. If the problem is software-related, disconnecting and reconnecting your AirPods may assist.
While restarting is not a definite solution, it is a short procedure that can free memory and repair the problem.
4.

Reconnect Your AirPods/Headphones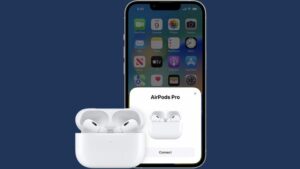 Reestablish the connection if one AirPod stays quiet.
Navigate to Settings > Bluetooth > pick the "i" next to your AirPods > Forget This Device > Forget device on an iPhone, iPad, or iPod touch.
It disconnects the AirPods. After that, put them in their case, click the case button, and follow the setup instructions for a smooth reconnection.
5.

Turn Bluetooth On and Off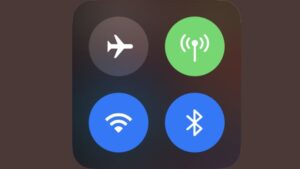 If your Apple earbuds aren't playing sound, it might be due to poor audio transmission from your device.
Resetting Bluetooth connections is one approach.
For iOS devices, go to Settings > Bluetooth, turn off the Bluetooth toggle for a few seconds, then turn it back on.
This easy operation can help your AirPods regain optimal audio performance.
6.

Check the Stereo Balance in the Accessibility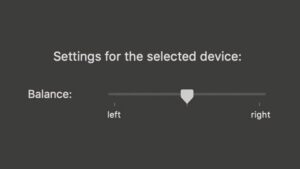 Investigate the Accessibility options to guarantee even sound dispersal in your AirPods.
On iOS, go to Settings > Accessibility > Audio/Visual and move the "Balance" slider to the center.
It stops audio from preferentially favoring one AirPod over the other. Insert your AirPods and test with stereo audio to ensure the problem has been rectified.
This helpful feature allows you to restore balanced sound quality between your AirPods.
7.

Update the Operating System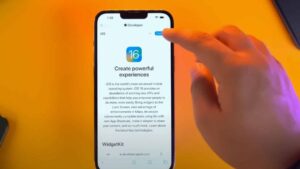 Keep up to date by upgrading your iOS or iPadOS. You can access new features, and critical problem fixes with each new version.
Although it may not immediately remedy your issue, it may have been addressed in the most recent iOS update.
Because updates are free, quick, and provide multiple benefits, taking the time to download and install the most current version is a wise decision.
8.

Contact Apple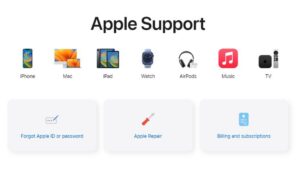 When troubleshooting efforts fail, seeking technical support from Apple is prudent.
You may contact Apple Support through phone or text or visit one of their physical shops' Genius Bars, for in-person assistance.
It's time to seek Apple's professional advice when everything else fails. Contact their customer service or make an appointment at an Apple Store Genius Bar.
Our Thoughts
In music and podcasts, working with both Apple earbuds is essential. Don't let one-sided audio detract from your listening experience.
Following these troubleshooting procedures, you may get your Apple earphones back on track. Remember that there is always a solution, whether a simple remedy like cleaning or a more sophisticated issue.
Apple's skilled assistance is only a phone call or visit away if all else fails.