Looking to add a touch of rustic charm and personal flair to your home decor? Wood carving is the artistic outlet you need!
This article looks at 10 creative wood carving ideas that look great in your living room.
From elaborately carved wall art to elegantly carved figurines, these wood carving projects are a great way to show off your creative abilities while creating eye-catching items that represent your style.
But before that must check the wooden studs within the wall using the stud finder; this allows you to attach your wood carving to the wall securely.
This collection has something for everyone, whether you're a seasoned wood carving lover or a newbie eager to discover the world of this timeless skill.
So, grab your carving tools, and let's dive into the creative wood carving ideas!!
Brief Introduction to Wood Carving
Wood carving has a long-standing history that dates back to ancient times. It has been practiced for centuries, with early humans using simple tools like sharp rocks to shape wood into various forms.
Over time, wood carving techniques and tools have advanced, allowing for intricate and detailed creations.
But always remember that you must refine and smooth the surface of the wood pieces using a bench sander before begin carved.
Today, wood carving is a popular art form that enables artists to bring their imagination to life through sculptures, functional objects, and decorative pieces.
Discovering the best wood for carving is an essential consideration in this craft.
Before moving towards wood carving ideas, discover the perfect tools to unleash your creativity and embark on your wood carving ideas adventure!
What Are the Wood Carving Tools for Beginners?
Wood carving is an artful and fulfilling craft that enables the creation of exquisite designs and sculptures from solid wood.
If you're a novice eager to embark on your wood carving journey, acquiring the proper tools is vital to ensure a promising start.
Also, you can check out the best tool bags to store all these tools and easily access them on our blog.
Here are some indispensable wood carving tools recommended for beginners,
Chip Carving Knives
Whittling Knives
Bench Carving Knives
Carving Chisels
Carving Gouges
V Carving Tools
10 Best Wood Carving Ideas for Home Decoration
1.

Small Flower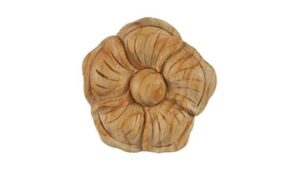 This project involves more expertise and patience, but even a novice can do it with the correct woodworking equipment.
Carving gouges, a medium-sized parting tool, a compass, and a pencil are required.
Draw the inner and outer rings of the flower with the compass.
With the parting tool, carve a circular groove along the petal lines. Shape the petals and center of the flower using the gouges. For the most excellent results, use a smooth wooden board.
2.

Carved Letters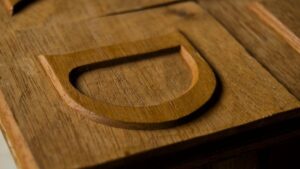 Carving letters in basswood or pine requires skill and patience, but beginners can pick it up quickly with practice.
It's a handy skill for making custom gifts. You'll need a chip carving knife, a computer with a printer, paper, and rubber cement.
Open a word processing document, type the text in Times New Roman font, and print it.
Glue the paper pattern to the wood and use the chip carving knife to score along the edges of the letters. Stay within the pattern for each letter, and be precise.
3.

Wooden Spoon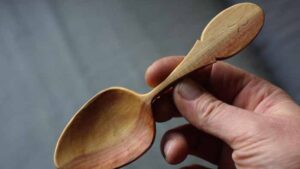 Beginner wood carving doesn't have to be difficult, and what better way to get started than with a spoon?
Spoons are not only useful, but they also make beautiful ornamental items that may be proudly exhibited in a bowl.
Making spoons is simple because you don't have to worry about getting proper proportions or depths for the bowl.
So gather your tools and prepare for a fun and gratifying wood carving trip with the joyful simplicity of making your spoon.
4.

Bowl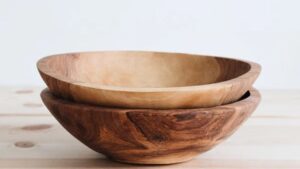 Few things are more straightforward than carving a wooden bowl for easy wood carving crafts.
They can be much easier to carve than spoons because there is no need to cut a handle, and you can shape them any way you like.
So, what tools are needed to carve a wooden bowl? First and foremost, you'll need a good-sized piece of wood.
5.

Duck Decoy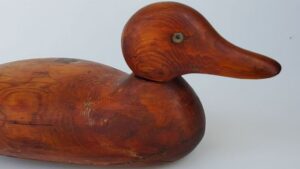 Carving duck decoys from basswood is a simple but time-consuming project.
You may start shaping the blocks of basswood with a tiny pocket knife or carving knife and carving gouges of varied sizes.
To unite the rectangular pieces, use waterproof wood glue. Create the rough shape with a scroll saw or handsaw, then enhance it with carving tools.
Once finished, the duck may be painted to add more detail. Take pleasure in the moving process of bringing your duck decoy to life.
6.

Wood Block Coasters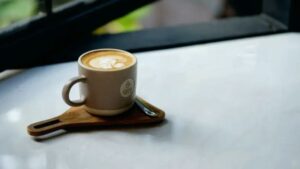 Making your own Wood Block Coasters is a fun and artistic do-it-yourself activity that allows you to create personalized and functional coasters for your house.
This easy DIY project lets you make personalized Wood Block Coasters for your house.
Wooden blocks, sandpaper, paint or stain, a sealer, and sticky felt pads are all required. Sand the blocks, then add your desired patterns, a protective finish, and felt pads for surface protection.
Make one-of-a-kind coasters to show off your personality while protecting your furnishings.
7.

Chess Pieces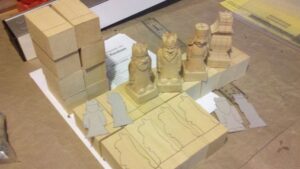 Making chess pieces is a time-consuming procedure involving experienced artisans sculpting materials such as wood, plastic, or metal.
Craftspeople meticulously shape and refine wood pieces, paying close attention to detail.
The intricate carving, sanding, and polishing provide smooth surfaces and sharp edges, catching small information like a knight's mane or a bishop's miter.
The end product is a collection of one-of-a-kind and artistically created chess pieces.
8.

Garden Gnomes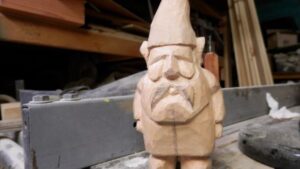 Carve out this cheerful-looking gnome and give your garden some company while you chill indoors and think of more wood carving ideas.
Let your imagination run wild while carving wood.
Use your skills to build some familiar characters or turns your visions into reality with some original creations.
9.

Whittling a Bunny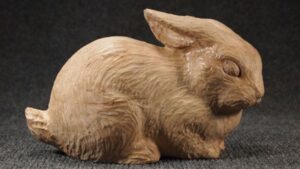 The ideal beginner-friendly wood carving project is to carve a cute rabbit.
Surprise your loved ones with a charming desk statue and a carved bunny that steals their hearts.
This project is ideal for individuals new to wood carving since it uses the whittling or knife carving method.
It's a simple project for anybody interested in wood carving because it requires few supplies and equipment.
10.

Carve an Owl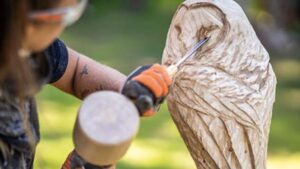 Carving an owl is a complex and time-consuming endeavor that demands practice and patience.
It is not suitable for inexperienced novices. As a novice, starting with a simple owl carving is helpful for honing abilities.
You may do the process entirely with a knife and produce stunning results. Add feathers and textures to the owl's look using paint. Finish with boiled linseed oil for extra protection and appeal.
Our Thoughts
Transforming your home into a personalized haven filled with artistic charm is exciting. With these creative wood carving ideas for home decoration, you can add unique touches and elevate your living space.
So, why settle for ordinary when you can showcase your style and creativity through wood carving? Let your imagination soar and embark on a wood carving journey that will truly make your house a home.