Imagine a flooring system that's easy to install and offers flexibility and convenience like never before. Well, trendy technology is taking the DIY world by storm – magnetic flooring!
Magnetic flooring is intended to be a game changer, allowing you to transform your area with no effort completely. But what is it?
It's a ground-breaking two-layer solution that secures a magnetic underlayment to the magnetic bottom of the floor or subflooring.
Get ready to revolutionize your floors with ease and the perfect Okayreview guide!
What is Magnetic Flooring?
Magnetic flooring is an innovative technology with a strong bond between a magnet underlayment and the magnetic bottom of the floor or subflooring.
It comprises two layers, with the bottom magnetic layer attracting magnetic powder in the upper layer, which acts as the flooring surface.
The flooring surface material can vary if it contains tiny amounts of iron powder to attach to the magnetic layer.
One of the primary benefits of magnetic flooring is that it requires no adhesive to install, making it a low VOC (volatile organic compound) and environmentally friendly option.
Furthermore, homeowners can repair broken planks without expert help or comprehensive floor replacement, eliminating labor and material waste.
Benefits of Magnetic Flooring
This flooring offers several benefits that set it apart from traditional flooring options.
The easy installation process with low-skill requirements.
When compared to typical flooring alternatives, installation time is significantly reduced.
Versatility allows for reuse and repurposing in different areas of the house.
Ability to change orientations or patterns for an updated aesthetic.
Quick removal and reinstallation in water-related issues minimize damage caused by flooding.
Convenient maintenance and cleaning due to easy removal and reinstallation.
Reduced downtime and disruption during the installation process.
Cost-effective solution with long-term usability and adaptability.
It provides a fresh look and customization options for different rooms.
Offers practicality and flexibility in changing design preferences.
What Are the Features of Magnetic Flooring?
1.

Safe Magnetic Flooring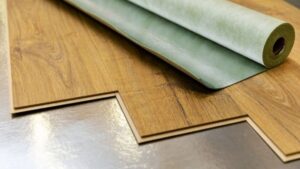 It is a low-cost, eco-friendly flooring option that removes the need for toxic adhesives.
This low VOC option decreases the danger of chemical exposure by emitting less volatile compounds.
Furthermore, it offers no risk to electrical equipment such as credit cards, computers, tablets, or pacemakers. Select magnetic flooring for a worry-free flooring experience.
2.

Sustainable and Eco-Friendly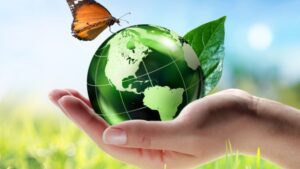 Choice Look no further if you value sustainability and eco-friendly solutions for your house. Magnetic flooring surfaces are the most ecologically friendly option.
Because of their long-lasting durability, you may be confident that these floors will not dissolve and represent an environmental hazard.
Make a difference while living in a sustainable and eco-friendly environment.
3.

Stable Flooring Options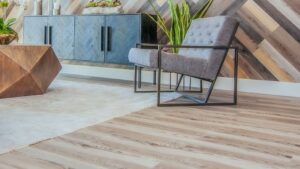 The stability feature is a typical issue regarding flooring alternatives, especially in high-foot-traffic areas.
Magnetic flooring surfaces successfully handle this issue.
These floorings are sturdy enough to resist the weight of a forklift and include powerful magnets that provide a good grip.
Furthermore, the flooring is trimmed to fit any room. In the event of damage, simply peeling off a damaged or scratched piece and replacing it with a new one provides a cost-effective and hassle-free option.
How to Install Magnetic Flooring?
Magnetic flooring installation is a simple and fast method allowing you to alter your floor whenever possible.
With this flooring, you can quickly replace current floor planks by connecting new ones with magnetic backing to the floor surfaces' underlayment.
One of the benefits of magnetic flooring is its strong magnetic stickiness, which is as dependable and long-lasting as traditional flooring solutions.
Unlike standard flooring technologies, it does not require sticky chemicals or glue, making installation substantially easier.
To install flooring, you start by setting the flooring planks or rolls on the underlayment.
The iron traces in the flooring surface then adhere to the magnets embedded in the underlayment.
This installation system can be likened to a "click-together" flooring system, where the magnetic components securely connect the flooring materials.
Frequently Asked Questions
Q. How Much Does Magnetic Flooring Cost?
Ans. Magnetic flooring prices vary, but you often save significant money on the installation end of the job. Wood look-a-likes may be found for roughly $4.50 per square foot.
Q. Is Magnetic Flooring a Good Idea?
Ans. Yes, magnetic flooring is a good choice for a variety of reasons. It is an excellent alternative for new flooring for your home or company due to its simplicity of installation, lifespan, stability, strength, and durability.
Q. How Long Will Magnetic Flooring Last?
Ans. Magnetic degradation is slow, with an estimated loss of 1% magnetism every ten years.
Wrapping Words!!
Magnetic flooring offers a modern and innovative technology that empowers DIY enthusiasts to transform their spaces quickly.
With its user-friendly installation process and versatile design options, anyone can embrace this modern flooring solution.
Whether you're looking to revamp your home or add a touch of style to your business, it provides a practical and creative solution.
Say goodbye to traditional flooring hassles and embrace the magnetic revolution today.