Are you tired of dealing with messy cables and limited internet connectivity on your computer? Look no further! Let's dive into motherboard WiFi, a game-changer in computer technology.
With the rise of wireless technology, reliable and convenient internet access has become a priority for computer users worldwide.
Enter the world of motherboard WiFi, a revolutionary feature that has transformed how we connect to the online realm.
In this friendly guide, we'll explore motherboard WiFi and why it has become an essential feature for modern systems like Intel or AMD Ryzen 7 Motherboards.
So take a cup of coffee, and get ready to be amazed by the delights of seamless wireless connectivity!!
Brief Introduction to Motherboard WiFi
Motherboard WiFi is the built-in wireless networking functionality found on some computer motherboards.
The motherboard can connect to WiFi networks without a separate WiFi adapter. It allows a computer to connect to the internet without additional equipment wirelessly.
To connect to the internet, you no longer need an Ethernet wire; instead, connect your PC to WiFi by inputting the network password.
A WiFi motherboard, in basic terms, eliminates the need for additional adapters or devices to connect to the internet wirelessly.
Also, if you want to optimize the overheating of your CPU, you can check some best thermal paste for optimal CPU cooling performance on our blog.
Do All Motherboards Come With WiFi?
While every motherboard has a conventional Ethernet connector, not all include built-in WiFi. Understanding the features of your motherboard is critical for picking the best one for your needs.
Certain motherboards provide WiFi and Ethernet connections, allowing users greater network connectivity versatility.
Some motherboards, however, provide a WiFi connector. Consider the devices you want to connect to the network and decide whether a wireless router is required for your arrangement.
By assessing your connectivity requirements, you may make an educated selection when selecting a motherboard that matches your networking preferences.
This year, motherboard makers have adopted 802.11ac WiFi compatibility, which provides better rates than 802.11n.
The answer to the question of whether all motherboards include WiFi is yes. Major motherboard makers now have 802.11ac technology, allowing wireless networking capabilities.
Why Do We Need WiFi on My Motherboard?
1.

Wireless Connectivity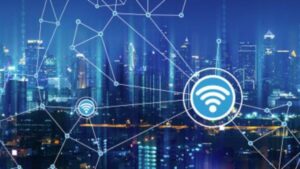 WiFi on your motherboard offers direct wireless network access, removing the need for additional adapters.
It allows you to browse the internet wirelessly without needing Ethernet wires.
Told it streamlines the procedure and will enable you to connect to WiFi networks easily.
2.

Flexibility and Mobility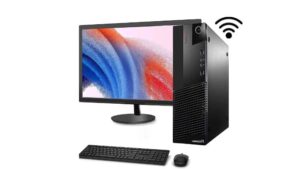 With built-in WiFi on your motherboard, you may move your computer freely within the range of a WiFi network.
Physical cable connections are no longer required, allowing for increased flexibility and mobility.
You can work, browse the internet, and access online resources from anywhere within your WiFi network's service area without being tethered by cords.
3.

Convenience Motherboard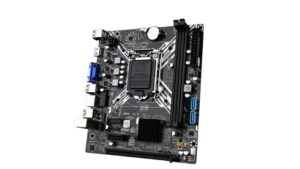 WiFi streamlines internet access. You may effortlessly connect to WiFi networks by inputting the password, eliminating the need for additional gear or cable configuration.
Motherboard WiFi simplifies connectivity, offering quick and hassle-free internet access.
Enjoy the convenience of wireless access without additional equipment or intricate configurations.
4.

Compatibility and Integration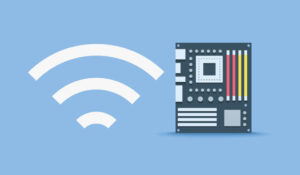 When WiFi is built into your motherboard, you have compatibility with the most current WiFi standards and protocols.
It guarantees that your system may benefit from the most recent wireless technology and capabilities.
Furthermore, WiFi on your motherboard allows seamless connection with other components, improving total system functionality and performance.
5.

Expandability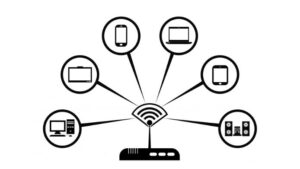 Bluetooth connection is an optional feature on certain motherboards with built-in WiFi.
It allows you to easily connect to other Bluetooth-enabled devices, boosting your wireless possibilities.
Bluetooth will enable you to connect wireless peripherals like keyboards, mice, headphones, speakers, and other devices to your PC, increasing its convenience and adaptability.
6.

Future-Proofing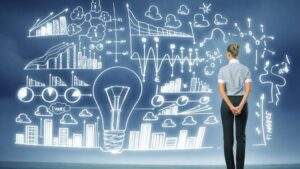 By incorporating WiFi into your motherboard, your system is prepared for future improvements in wireless technology.
As new protocols and technologies emerge, your motherboard's built-in WiFi assures compatibility.
It lets you use the latest wireless connectivity innovations without needing extra hardware updates or replacements.
Advantages and Disadvantages of Motherboard WiFi
Advantages of Motherboard WiFi
You don't need additional USB dongles or add-on cards to wirelessly connect your computer to the internet.
It allows you to move your computer about your house while connected to the internet. It is not possible with a wired or ethernet connection.
Buying ethernet cables or USB dongles will not cost you anything more.
A WiFi motherboard is a built-in gadget. It indicates it cannot readily deteriorate.
Disadvantages of Motherboard WiFi
WiFi motherboards are often pricey.
You cannot connect to integrated equipment because the WiFi chip is installed in the motherboard WiFi. To improve reception, you can change the antenna of an external adaptor.
According to the study, motherboard WiFi is deficient in several functions compared to non-WiFi motherboards.
If the soldered WiFi chip becomes broken, the WiFi motherboard will not allow you to replace it. In contrast, you can readily replace any malfunctioning wireless adapter in a non-WiFi motherboard.
Wrap Up!!
WiFi on your motherboard is no longer a luxury but rather a need. With its built-in capabilities, motherboard WiFi offers the simplicity and flexibility that today's customers need.
Say goodbye to cable clutter and join us on this exciting journey into the world of motherboard WiFi!