The Toyota Urban Cruiser has become a beacon of modern design and functionality in the ever-evolving world of SUVs. This compact crossover, with its sleek contours and advanced features, encapsulates Toyota's vision for the future of urban mobility.
As cityscapes change and our commuting needs evolve, the Toyota Urban Cruiser stands out, promising a mode of transport and a statement of style.
Dive into the OkayReview article as we unravel the design intricacies and innovative features that make the Toyota Urban Cruiser a stylish and modern SUV for today's discerning driver.
Exterior Design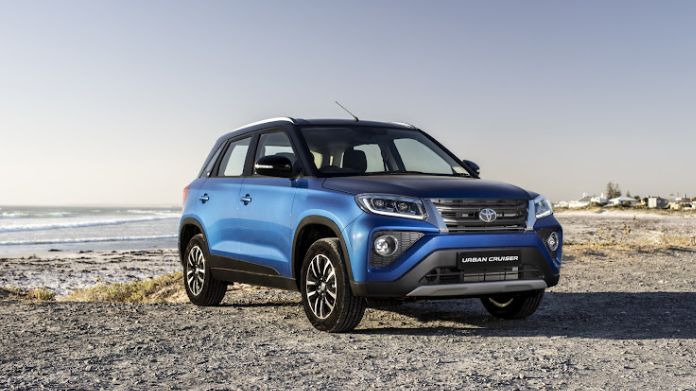 The first impression of any vehicle is its exterior, and the Toyota Urban Cruiser does not disappoint. At the forefront, its distinctive crystal acrylic upper grille, adorned with a lustrous chrome garnish, immediately captures attention.
This design choice not only exudes sophistication but also gives the SUV a bold and assertive stance.
The lateral bar, seamlessly connecting the Daytime Running Lights (DRL) through the iconic Toyota emblem, adds a touch of modernity, making the Toyota Urban Cruiser instantly recognizable on the road.
Moving to the side, the SUV's character line gracefully flows from the front to the rear, hinting at its aerodynamic efficiency. The 17-inch alloy wheels, with their intricate design, enhance the vehicle's elegance and promise a sturdy grip on diverse terrains.
With its chrome garnish connecting the combination lamps, the rear design completes the stylish ensemble, ensuring that the Toyota Urban Cruiser leaves a lasting impression, whether arriving or departing.
Interior Elegance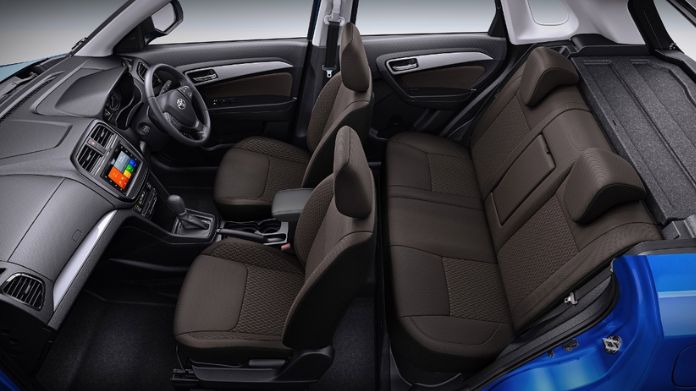 Step inside the Toyota Urban Cruiser and immediately be enveloped in a world of refined elegance. The spacious cabin's premium materials and meticulous craftsmanship showcase Toyota's dedication to passenger comfort and luxury.
Soft padding graces the wide instrument panel, providing a tactile experience that's both plush and functional.
Central to the dashboard is a state-of-the-art multimedia screen, offering seamless integration with Apple CarPlay and Android AutoTM. This feature ensures that entertainment, navigation, and connectivity are always at the fingertips of the Toyota Urban Cruiser's occupants.
Ambient lighting throughout the cabin enhances the vehicle's sophisticated ambiance, making nighttime drives a visual delight.
Practicality is interwoven with luxury, as evidenced by the multiple USB ports, wireless smartphone charging, and a powerful rear AC vent, ensuring that every journey in the Toyota Urban Cruiser is as convenient as it is comfortable.
The seats, upholstered in premium fabric, offer support and relaxation, making even long drives feel effortless. The dual-tone Black and Bordeaux interior color scheme adds a touch of opulence, further elevating the SUV's interior aesthetics.
Performance and Drive
When it comes to the Toyota Urban Cruiser, performance is at the heart of its design.
Here's a snapshot of what this SUV brings to the road
Neo Drive Powertrain:

 The Toyota Urban Cruiser is powered by a 1.5-liter, 4-cylinder gasoline engine, ensuring a dynamic drive with every ignition turn.

Integrated Starter Generator (ISG):

 This innovative system functions as a generator and a motor, promising smoother acceleration and enhanced fuel efficiency.

Responsive Output:

 Delivering an impressive 102 hp and 138 Nm of torque, the Toyota Urban Cruiser ensures a powerful and agile drive.

Six-speed Automatic Transmission:

 This feature guarantees seamless gear shifts, allowing drivers to navigate city streets and highways easily.

Fuel Efficiency:

 With its advanced powertrain and aerodynamic design, the Toyota Urban Cruiser promises commendable fuel efficiency, making it a pocket-friendly choice for daily commutes and long drives.

Smooth Handling:

 The vehicle's suspension system is finely tuned to absorb road imperfections, ensuring a comfortable ride regardless of the terrain.

Eco and Sport Modes:

 Catering to different driving preferences, these modes allow drivers to maximize fuel efficiency or tap into the SUV's sportier side.
Safety First
The Toyota Urban Cruiser is more than just a stylish SUV; it's a fortress of safety.
Here's a breakdown of its top safety features:
Comprehensive Airbag System:

 The Toyota Urban Cruiser has six SRS airbags, ensuring maximum protection for all occupants during unforeseen collisions.

Vehicle Stability Control (VSC):

 This advanced system helps maintain control in slippery conditions, keeping the vehicle stable and on its intended path.

Anti-lock Braking System (ABS):

 This feature prevents wheel lock-up during sudden braking scenarios, allowing for more controlled stops.

Hill-start Assist Control (HAC):

 The Toyota Urban Cruiser's HAC prevents the vehicle from rolling backward, ensuring a smooth take-off for those uphill starts.

Panoramic View Monitor (PVM):

 This feature gives drivers a 360-degree view of the vehicle, making parking and maneuvering in tight spaces a breeze.

Tire Pressure Warning System (TPWS):

 Keeping an eye on tire health, this system alerts drivers if tire pressure drops below the recommended level.

Rear Parking Sensors:

 These sensors alert the driver to obstacles behind the vehicle, making reversing safer and more convenient.
Color and Personalization Options in Toyota Urban Cruiser
The Toyota Urban Cruiser is more than just a vehicle; it's an extension of one's personality. Recognizing the diverse tastes of its clientele, Toyota offers a rich palette of color options for the Urban Cruiser.
From subtle hues to vibrant shades, there's something for everyone. Whether you're drawn to classic black elegance or radiant red's vivacity, the Toyota Urban Cruiser ensures you make a statement on the road.
Beyond the standard color choices, the SUV also offers dual-tone variants, allowing for an added layer of customization. The interior, too, doesn't shy away from luxury, with options ranging from a sophisticated mono-tone black to a lavish dual-tone black and Bordeaux.
Every detail and shade is thoughtfully curated, ensuring that the Toyota Urban Cruiser is not just a mode of transport but a reflection of one's style and preferences.
Wrapping UP
The Toyota Urban Cruiser isn't just another SUV on the block. It's a blend of style, performance, and personal expression.
From its sleek design to its robust performance, it promises an unmatched driving experience. So, if you're in the market for a vehicle that truly resonates with your style and needs, the Urban Cruiser might be your perfect match.
Happy driving!